New Hire Orientation Blog
Finding Effective Leaders: Past, Present, and Future
November 28, 2019

Posted by:

New Hire Orientation

Category:

Effective Leaders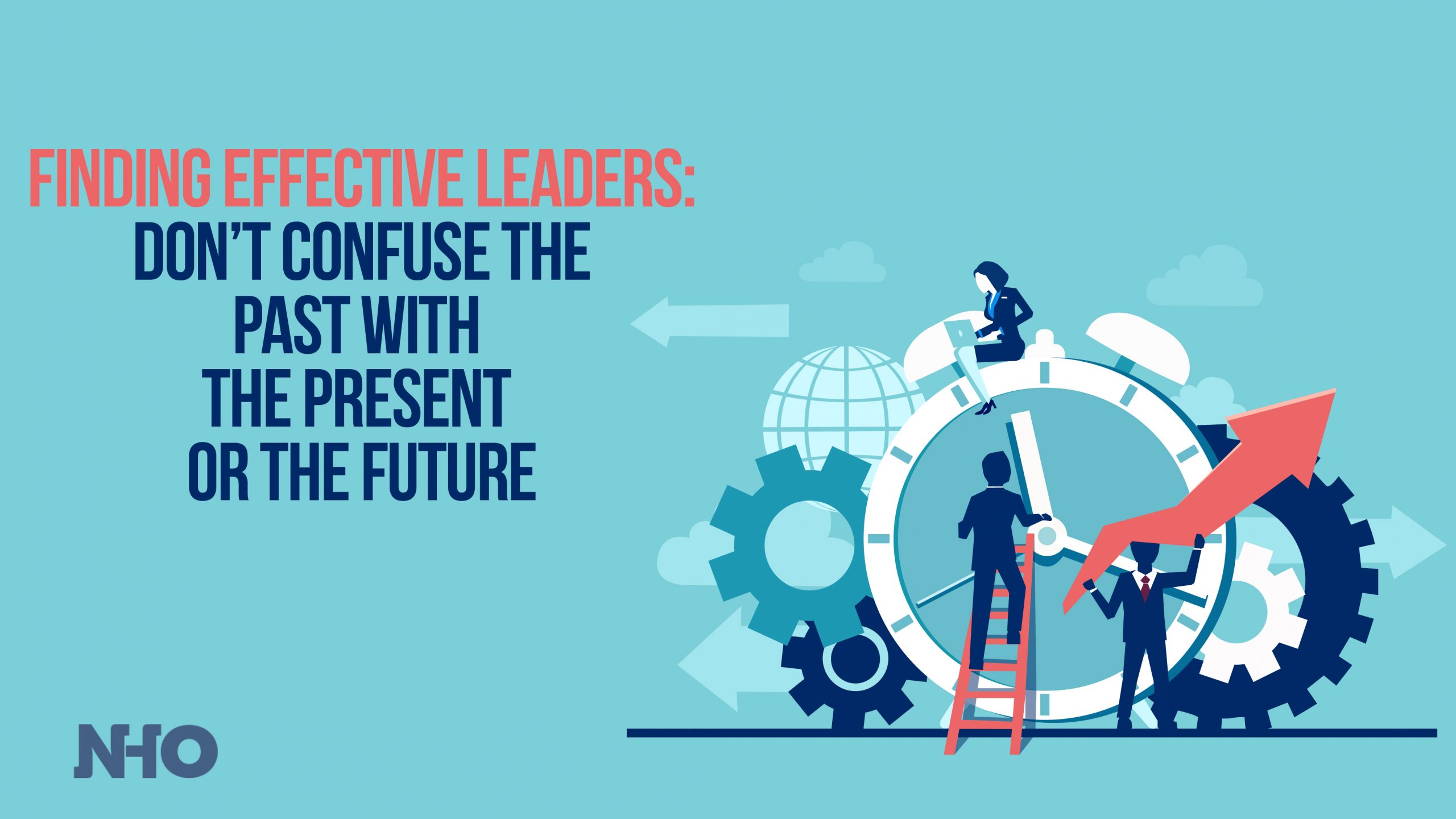 Here's a scenario that happens all too often in companies large and small: You've got a real go-getter employee who is doing everything right, so they get promoted into a managerial role. And then they quickly fail. What happened? Being able to do a job really well doesn't necessarily or automatically translate into being able to effectively manage others to do their jobs really well. With the proper training on how to be a manager, that person might have succeeded (or not). But this doesn't only happen with managers – it happens with all kinds of leaders at all levels. Ever wonder how there can be so many incompetent leaders? It's the same process. This article will unravel what's happening here and what to do about it in order to help your company find the effective leaders it needs to thrive and grow.
The Challenge of Finding Effective Leaders
The scenario I described about the star performer who fails as a manger is incredibly frustrating. After all, you were trying to follow the well-known advice of promoting from within. The problems with this approach come from two sources:
One problem is not adequately preparing someone for their new managerial role, as mentioned. But the other problem comes from a very fundamental assumption: Promotions tend to be a reward for past performance because everyone assumes the things that made the person effective in the past will continue to make them effective in the future. If you're lucky, it works out. It often doesn't work out. It is a flawed assumption, and yet it is still widely made, with often disastrous results for leadership roles of all kinds.
Asking the Right Questions is the Key
Whether it's for the executive level, management, a department or a team, finding effective leaders requires you to ask the right questions. Talent management and HR experts Josh Bersin and Tomas Chamorro-Premuzic recently addressed this challenge in a Harvard Business Review article. They present three key questions you should be asking to have a greater chance of success at finding and/or hiring effective leaders, which I summarize below:
Question 1: Does the Candidate Have the Skills Needed to be an Effective Leader?
If you need more evidence that the star performer is not always the best candidate for manager or leader, just read the abstract below of a recent academic study on the topic:
The best worker is not always the best candidate for manager. In these cases, do firms promote the best potential manager or the best worker in her current job? Using microdata on the performance of sales workers at 214 firms, we find evidence consistent with the "Peter Principle," which predicts that firms prioritize current job performance in promotion decisions at the expense of other observable characteristics that better predict managerial performance.
Keeping in mind that people's current sets of skills may or may not overlap with the skills needed to be effective leaders, it's all the more surprising that skills assessments rarely play a role in selecting leaders. The irony here is how so many employers routinely use all kinds of detailed skills assessments when hiring entry-level employees, but when it comes to leadership and managerial roles, internal promotions (and sometimes even external hires) rarely go through such a rigorous assessment process. Instead, the process is allowed to be much more subjective. This literally makes no sense when arguably these leadership roles will have a far greater impact on the company's future.
Where to start? Members of the Forbes Coaches Council suggest the following leadership assessments:
Each one of these is worth a closer look to see which ones might deserve to be used in your efforts to find effective leaders. There are many others out there, many of which are not worth the paper they're printed on. Focus on those that have been tested for validity/reliability (psychometric soundness), are relevant to your context, and which provide actionable insights.
The reason you need these types of assessments is to get around the business-as-usual approach that so often fails. The things that make a star athlete won't necessarily in of themselves make for a good coach. The deep expertise that makes for a star performer in the workplace can become the very blinders that make the same person fail in a leadership role, where staying open and adaptable is more important.
Question 2: Can You Trust the Candidate's Performance Measure?
For companies that choose to promote people from within to leadership and management roles based on current/past performance, where doe the performance measure come from? If it's a rating given by the candidate's direct manager, how can you trust that? It's subjective and extremely vulnerable to all kinds of bias. A broader-based 360-degree assessment that includes a network of peers is better, but are still relatively new and possibly problematic. The key is for you to decide how to define effective leaders in the specific context of your company and the position. Spell out very clearly what it is you need from leaders and use those in your vetting process.
Question 3: Are You Looking Forward or Backward?
If you want to stop confusing the past with the future when selecting effective leaders, keep your focus and mindset on anticipating what your company needs moving forward. It may look very different from the past successes of many candidates. It may look like something that doesn't appear to really fit your company at all.
Sometimes the best way forward is by thinking well outside the box and giving a chance to people who think very differently from the norm. It might also be taking a chance on younger workers who some might say aren't "ready" yet but show great potential (and making sure you support them as you throw them into the deep end of the pool).
Want Effective Leaders? Prioritize Potential over Performance
The key takeaway from all this is surprisingly straightforward: Prioritize potential over performance when you're trying to find effective leaders. Such a simple concept, and yet it completely goes against what is done most of the time in the vast majority of organizations and companies. Just remember that performance is the past, and potential is the future. The resumé, references, and performance measures are about where a person has been, which may have little to do with where you need them to go in the future.
Yes, the past is often a powerful predictor of the future – a notion that has been incorporated into many aspects of life from predicting the weather to forecasting the next economic recession. But in the workplace, if the future leadership role has requirements substantially different from the candidate's previous position, most of the past should be chucked out the window so you can focus on what really matters – figuring out if this person can become one of your effective leaders moving forward based on measurable skillsets and assessed abilities. This will feel like navigating unchartered waters for many, but there are tools to help, and it will totally be worth the effort you put into it.