New Hire Orientation Blog
What is Orientation for a Job
August 15, 2023

Posted by:

New Hire Orientation

Category:

Employee Motivation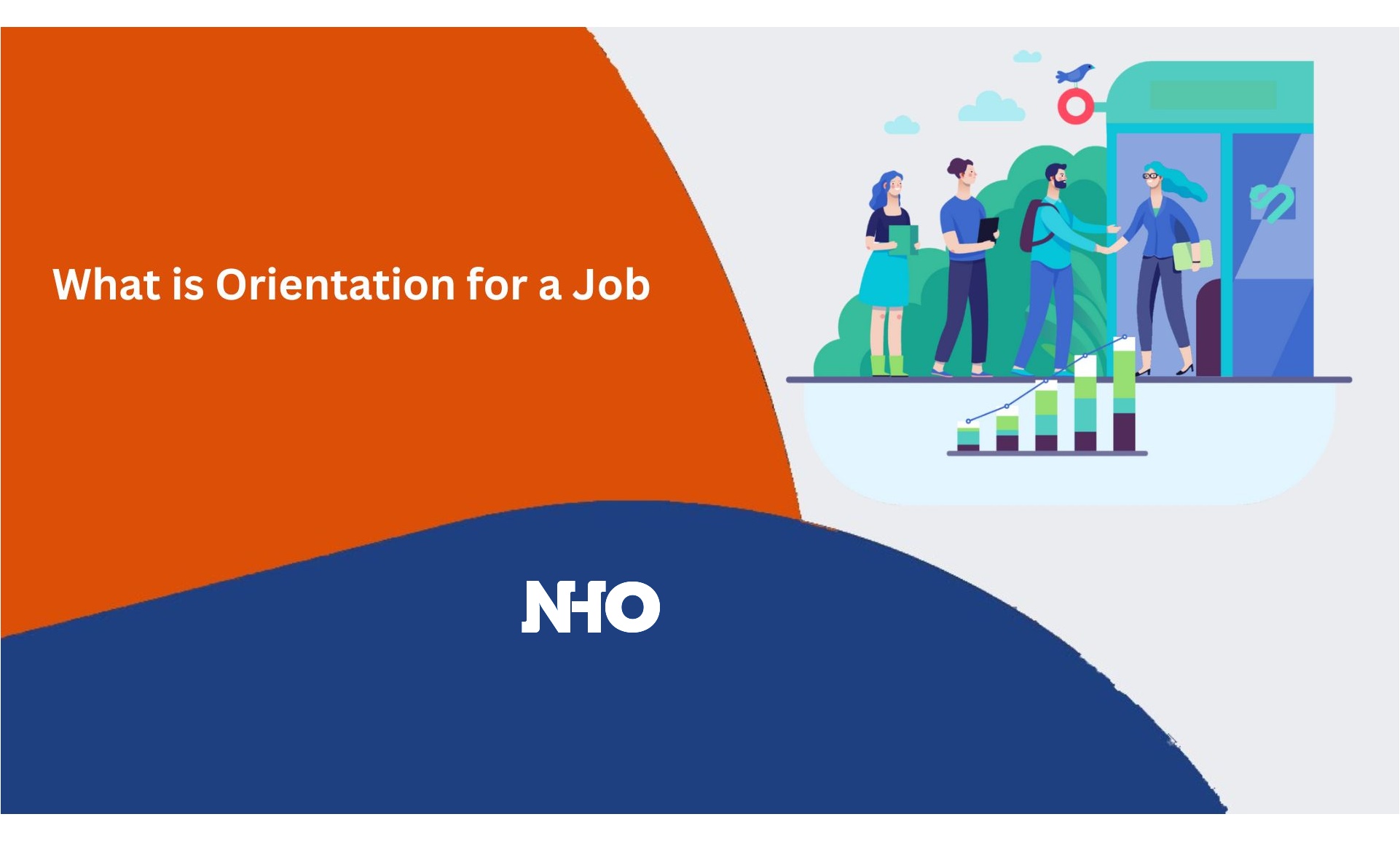 Starting a new job can be both exciting and nerve-wracking. As a job seeker, you might wonder what orientation for a job involves and how it can impact your new role. On the other hand, employers aim to create an effective onboarding process to welcome and integrate new employees smoothly.
In this article, we will delve into the world of job orientation. We'll explore what job orientation is, its importance, and how it benefits employees and organizations. We will also discuss different types of orientation programs and provide practical tips for conducting a successful orientation process.
What is Orientation for a Job?
Job orientation, also known as onboarding or induction, is the process by which a new employee is introduced to their role, the company culture, policies, and procedures. It serves as a crucial step in the employee lifecycle, providing individuals with the necessary tools and information to become productive members of the organization.
The Purpose of Job Orientation
Effective job orientation serves multiple purposes, benefiting the employee and the employer. Some of the key purposes of orientation include:
Familiarization: Orientations familiarize new hires with the company's mission, values, and organizational structure. It helps them understand how their role contributes to the organization's overall success.
Compliance: During orientation, employees are educated about the company's policies, safety regulations, and legal requirements, ensuring they adhere to all necessary guidelines.
Building Connections: Orientation allows new employees to meet their colleagues, supervisors, and other key team members, fostering a sense of belonging and connection.
Reducing Anxiety: Starting a new job can be intimidating. Orientation aims to reduce the anxiety and stress associated with new roles, creating a positive and supportive environment.
Improving Retention: Proper onboarding has been linked to higher employee retention rates, as employees feel more valued and engaged in their new roles.
The Benefits of Effective Job Orientation
A well-structured orientation program offers numerous benefits for both employees and organizations. Some of the key benefits include:
Enhanced Productivity: Employees who undergo effective orientation are better equipped to perform their tasks, increasing productivity and efficiency.
Positive Work Environment: A welcoming and informative orientation sets the tone for a positive work environment, encouraging teamwork and open communication.
Employee Satisfaction: When employees feel supported and informed, their overall job satisfaction increases, leading to higher motivation and commitment.
Cultural Integration: Orientation helps new hires understand the company culture, values, and norms, enabling them to integrate seamlessly into the organization.
Cost Savings: Investing in orientation programs can lead to cost savings in the long run, as well-oriented employees are less likely to leave the company, reducing turnover costs.
Types of Job Orientation
Job orientation can take various forms, depending on the organization's size, industry, and specific needs. Here are some common types of orientations:
 General Orientation:
General orientation is the standard onboarding process that all new employees undergo. It covers the company's history, policies, benefits, and procedures.
Department-Specific Orientation:
Department-specific orientation focuses on the unique aspects of a particular department or team. It allows new employees to understand their roles and responsibilities within the larger organizational structure.
Online Orientation:
In the digital age, many companies offer online orientations, allowing employees to complete onboarding tasks at their own pace. This format is particularly useful for remote or distributed teams.
Buddy System Orientation:
Some organizations use a buddy system, pairing new hires with experienced employees who can guide and support them during their early days.
Role-Specific Orientation:
Role-specific orientation provides detailed training for positions with specialized tasks or skill sets to ensure employees are equipped to perform their duties effectively.
Conducting an Effective Job Orientation:
An effective job orientation requires careful planning and execution. Here are some tips for conducting a successful orientation process:
 Prepare Ahead of Time:
Ensure all necessary materials, paperwork, and technology are ready before the new employee's first day. This demonstrates professionalism and organization.
 Be Welcoming and Approachable:
 Create a warm, friendly atmosphere to help new employees feel comfortable and welcome. Greet them personally and introduce them to their colleagues.
 Provide Clear Information:
 Deliver information clearly and concisely. Avoid overwhelming new hires with too much information at a time.
 Encourage Questions:
 Encourage new employees to ask questions and seek clarification. This fosters open communication and helps address any uncertainties.
 Introduce Company Culture:
 Explain the company's values, culture, and vision, emphasizing how each employee contributes to the organization's overall success.
 Offer Training and Support:
 Provide comprehensive training, mentoring, and ongoing support to help new hires succeed.
 Evaluate and Adjust:
 Regularly assess the effectiveness of the orientation program and make necessary adjustments based on feedback and outcomes.
Frequently Asked Questions (FAQs):
 Q: What documents do I need to bring to the job orientation?
A: It's essential to bring any identification and work-related documents the employer requests, such as a driver's license, social security card, and bank account information for payroll.
Q: How long does a typical job orientation last?
A: The duration of job orientation varies depending on the organization and the job's complexity. It can range from a few hours to a few days.
Q: Can job orientation be conducted remotely?
A: Many organizations offer remote orientations, especially for virtual or remote positions. Online tools and video conferencing make remote onboarding possible and effective.
Q: What should I do if I miss part of the orientation?
A: If you miss part of the orientation, contact your supervisor or HR representative to schedule a makeup session or receive the missed information. 
Q: Is job orientation only for entry-level positions?
A: No, job orientation benefits employees at all levels, including new hires, transfers, and employees promoted to new organizational roles.
Q: Can I ask questions during the orientation?
A: Absolutely! Asking questions during orientation shows engagement and a genuine interest in the company and your role.
Conclusion
:
A well-structured job orientation is a crucial component of a successful onboarding process. It sets the tone for an employee's journey with a new organization, impacting productivity, satisfaction, and overall success. As a job seeker, being informed about the orientation process can help you transition smoothly into your new job. At the same time, employers can use these insights to design an effective and welcoming orientation program.
Remember, the key to a successful orientation is creating a positive and supportive environment where new employees feel valued, engaged, and ready to embark on a fulfilling career journey within the organization.